Calender 2017
First Sunday Monthly-----------Children's Story
Second Sunday------------------Special Music
Third Sunday Monthly----------Youth Music Sunday
Fourth Sunday Monthly--------- Adult Choir Sings & Carroll Co. Food Sunday
Fifth Sunday (where occurs)--10% church offering tithed to local outreach


Church News:
32nd Annual Holiday Bazaar

Hand-crafted items for gift-giving and decorations will be available for sale at the 32nd Annual Holiday Bazaar held by the Sam's Creek Church of the Brethren on Saturday, November 4, 2017 from 8:30 A.M. to 2:00 P.M.

The Bazaar will be held in Baile Hall next to the church sanctuary on Route 407, Marston Road, near New Windsor and Taylorsville. For sale will be Thanksgiving and Christmas decorations and handmade tree ornaments, chocolate chips and nuts, handcrafted jewelry, baked goods and produce, and food including breakfast sandwiches, soup to go and lunch sandwiches.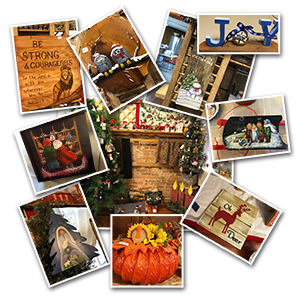 A special feature is a 15 minute seated massage for a donation. A flea market of gently used clothing and housewares will be for sale in the church basement.

The church can be easily reached from either Route 27 which connects Westminster and Mt.Airy/Damascus, or from Route 31 which extends from Libertytown through New Windsor onto Westminster. Turn onto Route 407, Marston Road and the church is 2-3 miles from either intersection. Look for the signs.

For more information, call Mrs. Roma Green (New Windsor area) at (410) 848-0687 or Pastor Paul Leatherman (Damascus area) at (301) 253-5469. On the day of the Bazaar, calls can be received at the Church Hall at (410) 635- 2772.